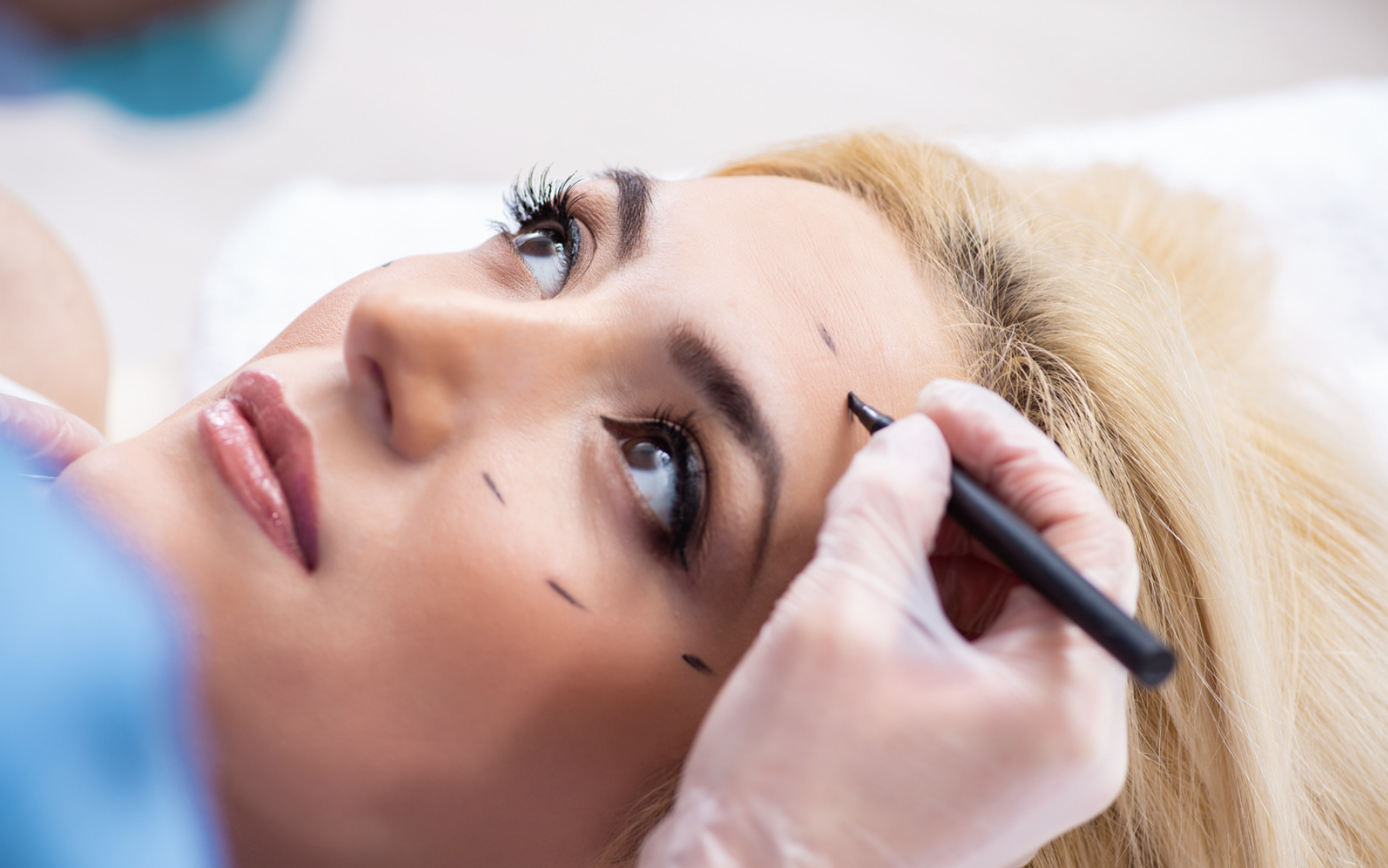 Dr. Robert Goldstein is committed to enhancing and restoring your natural beauty with the latest surgical advancements and plastic surgery techniques. At Bronx Plastic Surgery, we provide the latest options and techniques in breast enhancement, facial rejuvenation, and body contouring surgery.
Bronx Plastic Surgery offers a full array of cosmetic surgery services to help you achieve your aesthetic goals.
Breast Augmentation
Breast augmentation remains one of the most highly requested plastic surgery procedures among patients of various ages and backgrounds, whether the patient is considering enlarging underdeveloped breasts to enhance their figure or looking to restore lost volume due to age or pregnancy.
Breast Lift
Women in the Bronx and all over New York have a growing variety of options to enhance their breasts through plastic surgery. While many patients are interested in enlarging their breasts, a breast lift can often help to achieve the look of a larger, firmer bust line without having to resort to breast implants.
Breast Reduction
Breast reduction or augmentation is a well-known treatment, and though many think of breast augmentation as a treatment used to increase size, breast reduction is just as commonly sought after.
Male Breast Reduction
For men in the New York area looking into eliminating excess skin on their chests or breast reduction surgery, male breast reduction (Gynecomastia) at Bronx Plastic Surgery may be the answer.
Medial Thigh Lift
A Medial Thigh Lift is a procedure that reshapes the thighs by removing excess skin or fat. For those having trouble reaching their body-firming goals, a thigh lift may be the perfect solution.
Liposuction
Liposuction is a procedure intended to assist in the removal of stubborn fat that will not go away by using traditional methods. It is a great plastic surgery procedure for patients experiencing difficulty in reaching their ultimate body goals through diet and exercise alone.
Tummy Tuck (Abdominoplasty)
Abdominoplasty (tummy tuck) is a plastic surgery procedure that is designed to remove the excess fat and sagging skin left behind by pregnancy or weight loss.
Body Lift
A Lipectomy, or body lift, is a procedure utilized by plastic surgeons to dramatically streamline a patient's body contours. While the procedure may sound extreme, a body lift typically involves four major target areas of the body, including the abdomen, buttocks, groin, and thighs.
Arm Lift (Brachioplasty)
Brachioplasty, or arm lift, is a procedure used in plastic surgery to remove excess skin from the arm and create a sleeker, slimmer shape.
Facelift
Facelift surgery, also known as rhytidectomy, targets noticeable aging on the face and neck to provide a refreshed and younger-looking appearance.
Eyelid Lift
Eyelid surgery is a great procedure for those who have drooping, sagging, or puffy eyelids that make them look tired and old. Eyelid surgery can resolve this common problem and restore the face to a more youthful appearance.
Rhinoplasty
In the Bronx and across the country, millions of people have undergone rhinoplasty, or nose surgery, to correct physical as well as cosmetic problems having to do with this central feature of the face.
Forehead Lift
If you're bothered by sagging skin or deep lines on your forehead, a forehead lift may be right for you. This procedure is ideal for patients looking for a smoother forehead and brow line—generally around the top part of their face—but not necessarily a full facelift.
Male Neck Lift
Neck lifts may be a lesser-known plastic surgery option, especially among a growing number of procedures specifically aimed at men looking to improve their looks. However, male neck lifts are becoming increasingly common.
Botox Treatment
Botox treatments are still among the most frequently requested cosmetic services in America today.
Ear Surgery
Ear surgery is a viable option for many patients, though many of them are unaware it exists until they learn more information from their doctor. For both men and women, ear surgery can provide much-needed cosmetic correction and increased self-confidence to those bothered by the size, shape, or prominence of their ears or earlobes.
Dimples
Many people are still unaware that there is such a thing as dimple surgery. However, this procedure is gaining in notoriety and popularity among those who have always wished they had naturally occurring dimples.
Cheek Implants
Patients interested in adding shape and/or definition to their cheeks may be interested in cheek implants. Facial implants for the cheeks can add volume or fullness to these areas of the face, as well as emphasize a more sculpted look on or around the cheekbones. 
Breast Surgery
There are a wide variety of reasons for patients to explore the idea of having breast surgery. Some patients may choose surgical breast augmentation in order to reshape their breasts after dramatic weight loss or pregnancy.
Face Procedures
Bronx Plastic Surgery is among the most reputable practices for facial plastic surgery procedures in the Bronx and the surrounding New York area. 
Silicone & Saline Breast Implants
The two main types of breast implants are saline and silicone. There is no significant difference in the complication risk for either type of implant, and similar breast shapes can be created with either type as well.
Other Botox Uses
Chances are you've heard the widespread acclaim of Botox for wrinkles and cosmetic concerns from aestheticians and plastic surgeons around the country and the world. But have you heard the latest about Allergan's Botox as a medical treatment for severe disorders and chronic conditions?