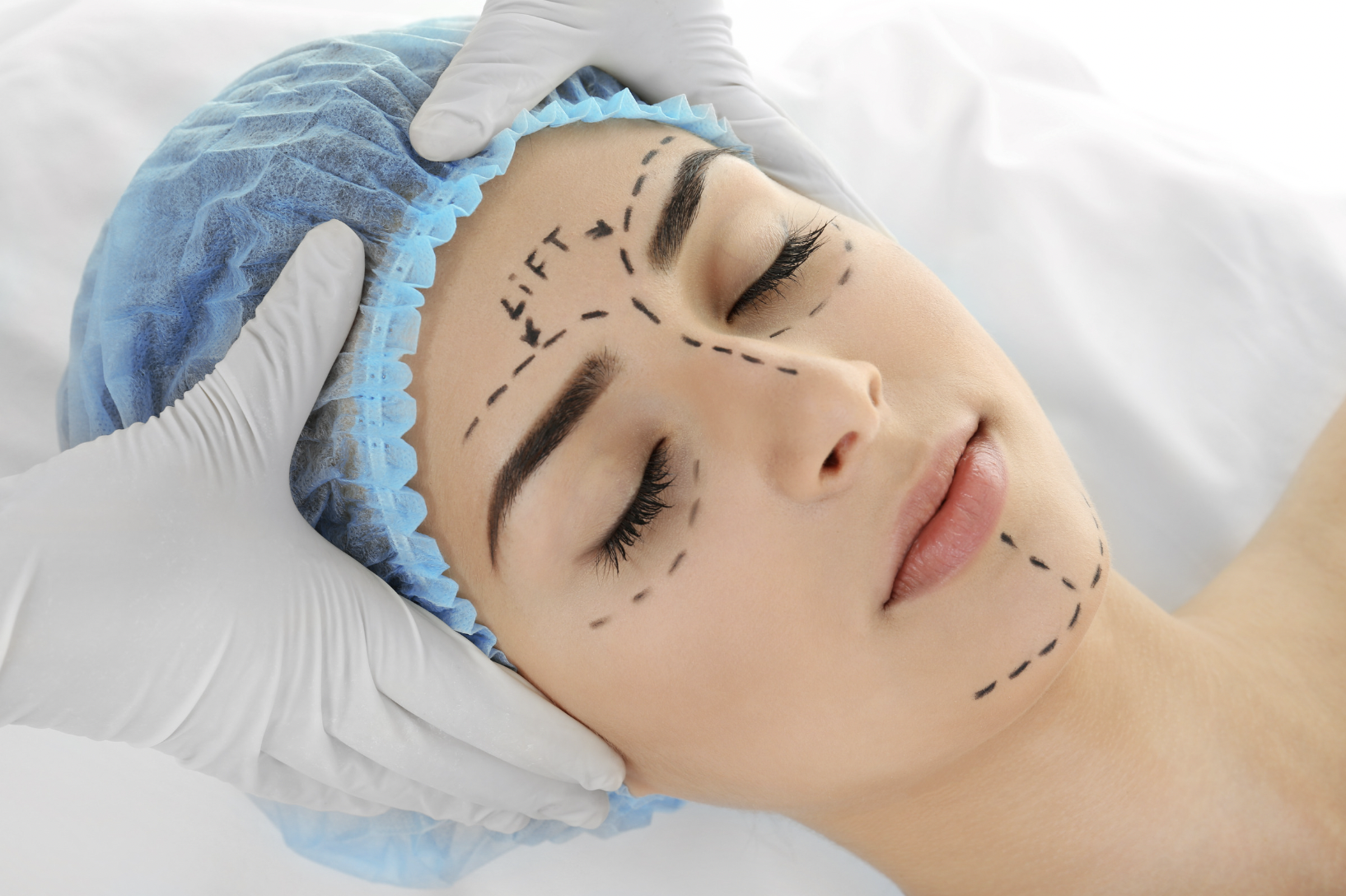 TYPES OF FACIAL PLASTIC SURGERY PROCEDURES
Bronx Plastic Surgery is among the most reputable practices for facial plastic surgery procedures in the Bronx and the surrounding New York area. In addition to providing you with the best in customer care and amazing aesthetic results, we help you to understand the power of plastic surgery to dramatically transform your face and improve your self-image.
Types of Facial Procedures
The following services represent a selection of the many plastic surgery procedures we offer for the face:
A facelift is ideal for patients looking for an allover 'lift' of their facial features, typically a more dramatic measure for those seeking a more rejuvenated look. The facelift procedure may help to correct major signs of aging, such as sagging skin, deep creases and folds, and loss of muscle tone on the face and neck.
Eyelid surgery is an option for those seeking relief for sagging, droopy eyelids and/or deep bags or folds below the eye. While eyelid surgery is often seen as purely cosmetic, many patients develop vision problems from extreme cases of eyelid sagging, which impairs their sight and may also require surgical correction.
Rhinoplasty (nose surgery) has a history as a widely-practiced plastic surgery procedure. Whether you're considering rhinoplasty for aesthetic or medical reasons, such as a deviated septum, our experts can advise you on the best option to get the results you want.
A forehead lift is a potential option for those bothered by deep folds or sagging skin on their forehead. Bronx Plastic Surgery offers a wide variety of services to help correct forehead imperfections, ranging from Botox for concentrated areas to lifts for a smoother allover look.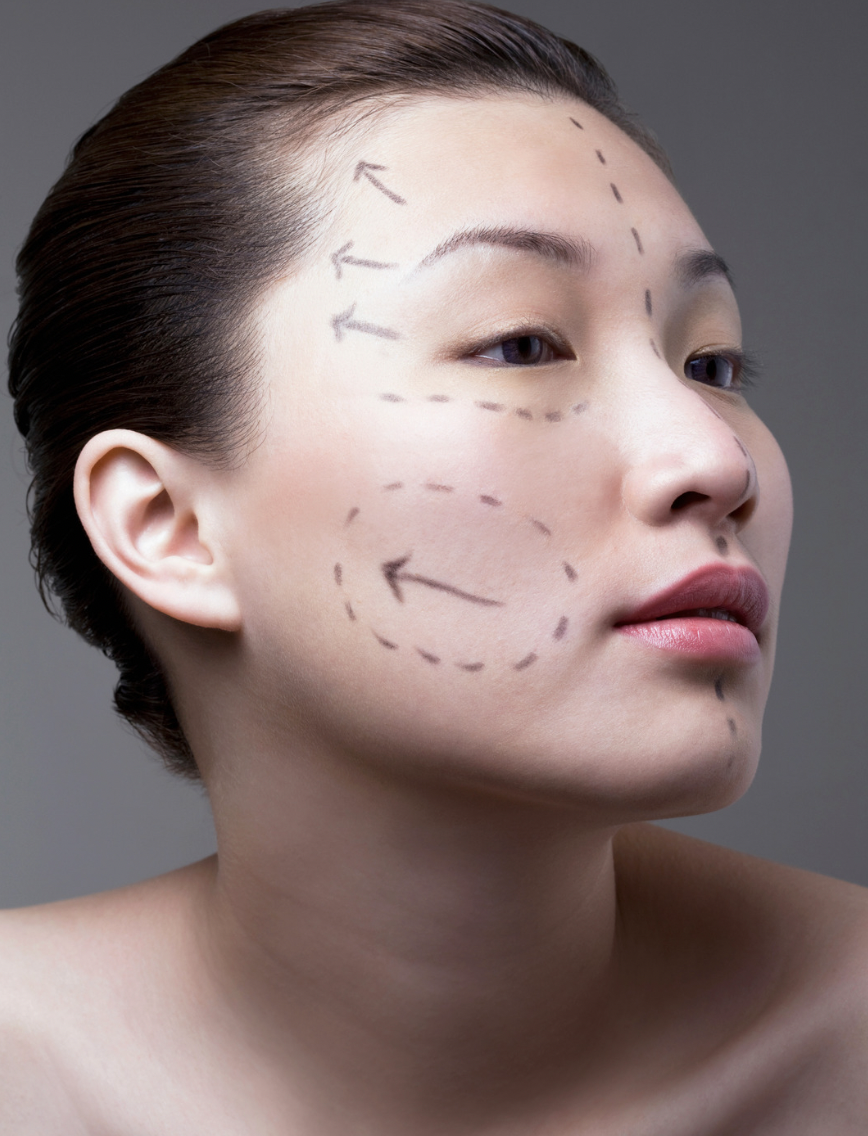 A male neck lift is an oft-requested procedure for male patients wanting to smooth the contours of their neck. For patients seeking surgical correction of deepening lines and loose skin on their necks, a male neck lift may be the answer they're looking for. This procedure is tailored to male patients, taking specific gender considerations into account when treating this area.
Botox treatment is growing in popularity in the plastic surgery industry. As the treatment can be administered quickly and easily and with minimal discomfort, more and more patients are turning to Botox treatment for facial lines and wrinkles. Seeing fast results and getting back to your active schedule the same day make this procedure even more enticing for both men and women seeking wrinkle relief.
Face Procedures In the Bronx
At Bronx Plastic Surgery, we regularly treat patients from all walks of life seeking face plastic surgery. While we are seasoned experts in the above procedures, we also have many more specialties and services available to help you look and feel your best. For additional questions, concerns or suggestions, please contact us. We value your input and look forward to meeting all of your plastic surgery needs!
Face Before & After Photos
Thousands of Bronxites Trust Dermatology and Surgery Associates
Dermatology & Plastic Surgery Under One Roof
Learn More About Our
Dermatology Services
Learn More About Our
Plastic Surgery Services
Dermatology and Surgery Associates
815 Hutchinson River Parkway
Bronx, NY 10465
_________
Bronx Plastic Surgery
815 Hutchinson River Parkway Suite 793
Bronx, NY 10465
________________________________
Office Hours
Monday: 7:30 AM - 6:00 PM
Tuesday: 7:30 AM - 6:00 PM
Wednesday: 7:30 AM - 5:30 PM
Thursday: 7:30 AM - 6:00 PM
Friday: 7:30 AM - 5:00 PM
Saturday: 7:30 AM - 1:30 PM
Sunday: Closed