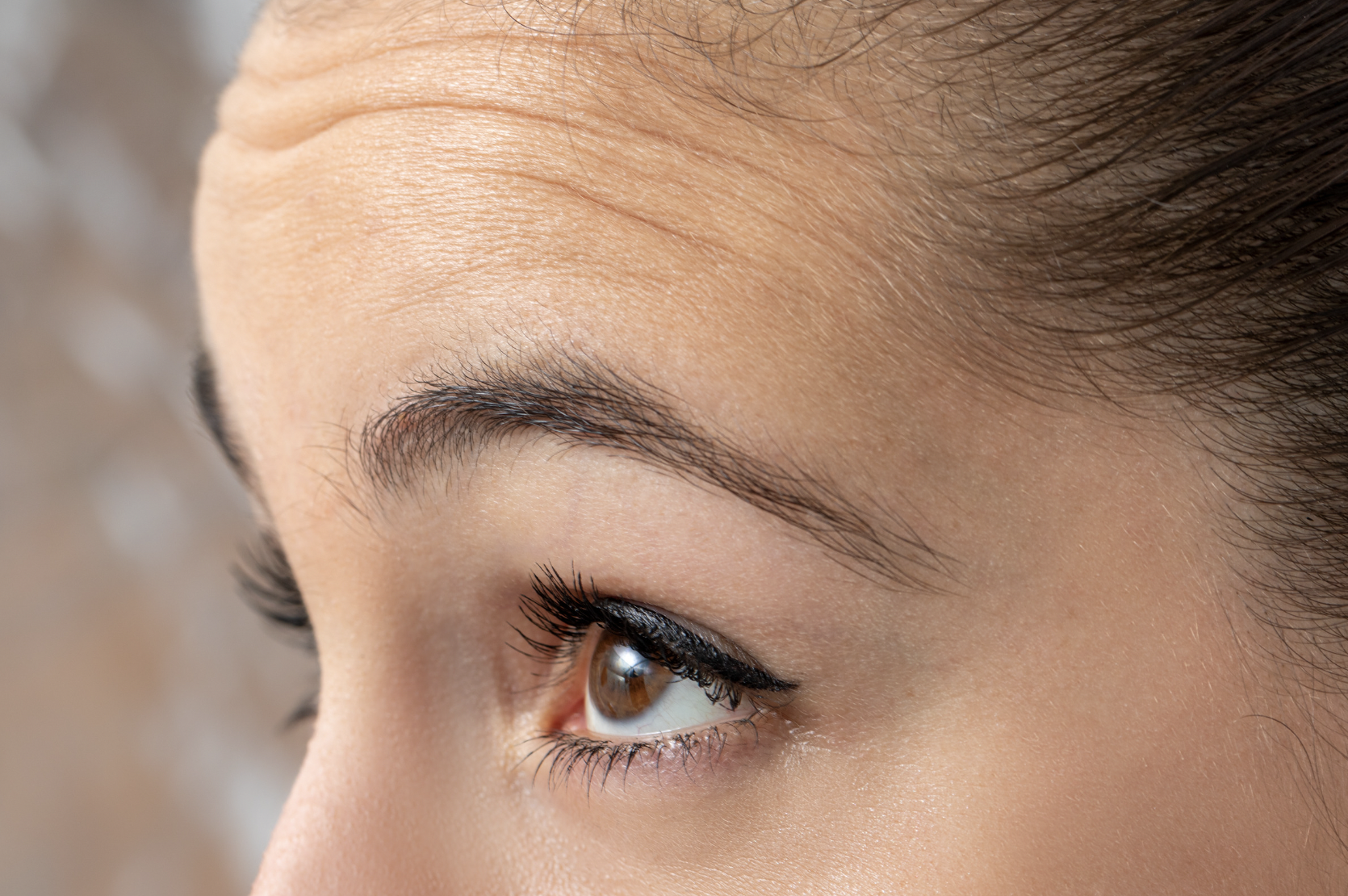 At Bronx Plastic Surgery, we offer a variety of techniques, including the forehead lift, to eliminate facial imperfections, especially on the forehead, eyebrows, and surrounding areas.
What Is A Forehead Lift?
If you're bothered by sagging skin or deep lines on your forehead, a forehead lift may be right for you. This procedure is ideal for patients looking for a smoother forehead and brow line—generally around the top part of their face—but not necessarily a full facelift.  A forehead lift is also sometimes called a brow lift, for good reason. This procedure targets several signs of aging, including horizontal lines along the forehead, deep vertical creases in between the brows and/or high on the nose, and frown lines. If excess sagging or creased skin on the upper portion of your face is keeping you from showing your freshest face to the world, consider a forehead lift to help brighten your overall expression and make your eyes and eyebrows appear more awake and alert.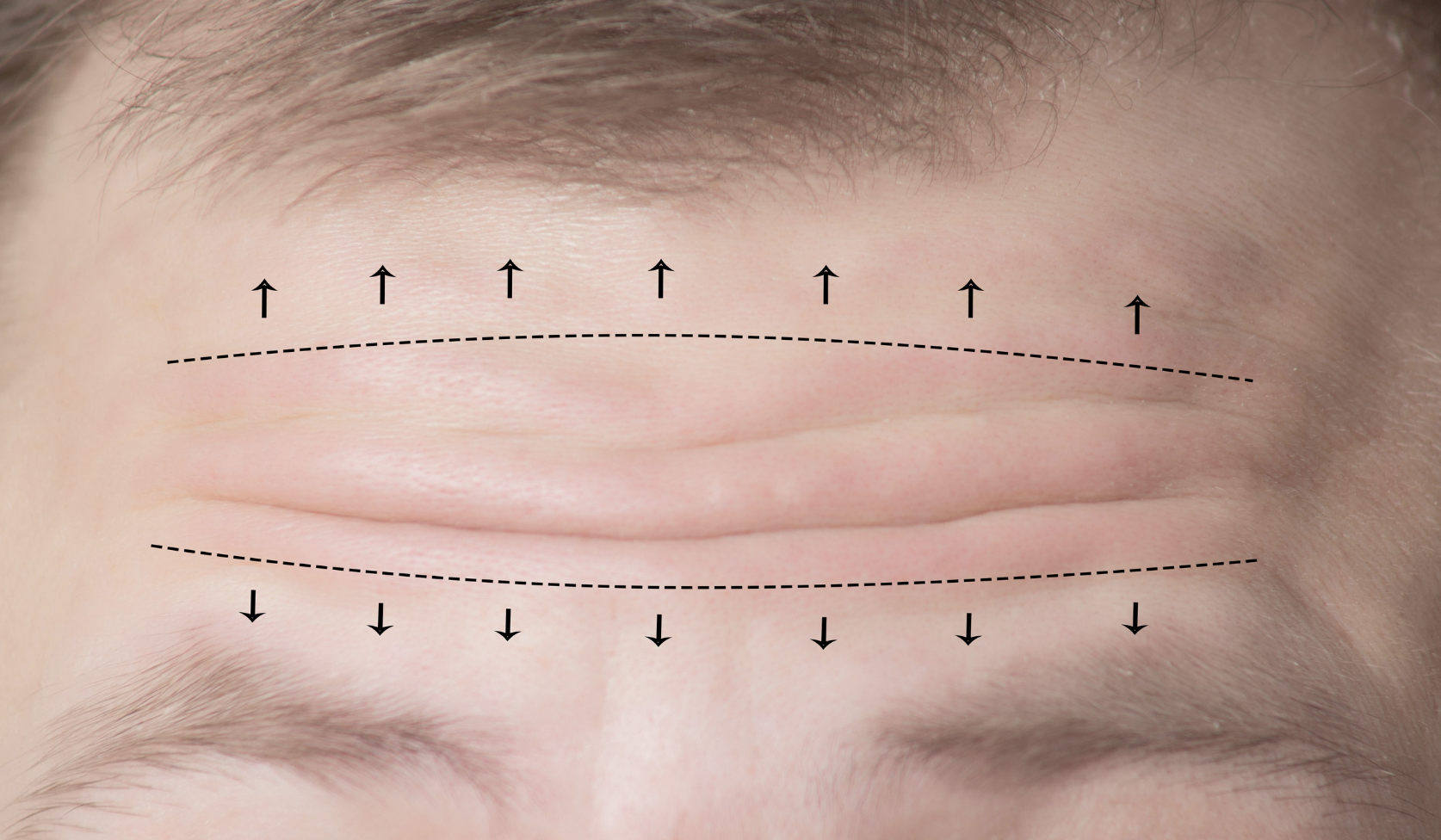 Forehead Lift In the Bronx
Typically during forehead lift surgery, small incisions are made along the hairline in order to lift the sagging or folding skin on the forehead and create a more taut surface. Because the placement of the incision is designed to be discreet on either side, the scars are minimal and easily hidden, and the results are balanced and natural-looking.
Accompanying procedures sometimes performed with a forehead lift include eyelid surgery, derma-spa and/or skin re-texturing services, and/or some other facelift techniques.
Bronx Plastic Surgery professional Dr. Robert Goldstein is a seasoned expert in performing leading-edge forehead lift procedures. Our mission is to provide individualized patient care to each of our unique clientele.
We understand the importance of treating all of our customers with respect and discretion, also always taking confidentiality into account when meeting with patients for their initial consultation and all the way through to their post-surgery support. Contact us to find out more about your forehead lift consultation today.
Thousands of Bronxites Trust Dermatology and Surgery Associates
Dermatology & Plastic Surgery Under One Roof
Learn More About Our
Dermatology Services
Learn More About Our
Plastic Surgery Services
Dermatology and Surgery Associates
815 Hutchinson River Parkway
Bronx, NY 10465
_________
Bronx Plastic Surgery
815 Hutchinson River Parkway Suite 793
Bronx, NY 10465
________________________________
Office Hours
Monday: 7:30 AM - 6:00 PM
Tuesday: 7:30 AM - 6:00 PM
Wednesday: 7:30 AM - 5:30 PM
Thursday: 7:30 AM - 6:00 PM
Friday: 7:30 AM - 5:00 PM
Saturday: 7:30 AM - 1:30 PM
Sunday: Closed