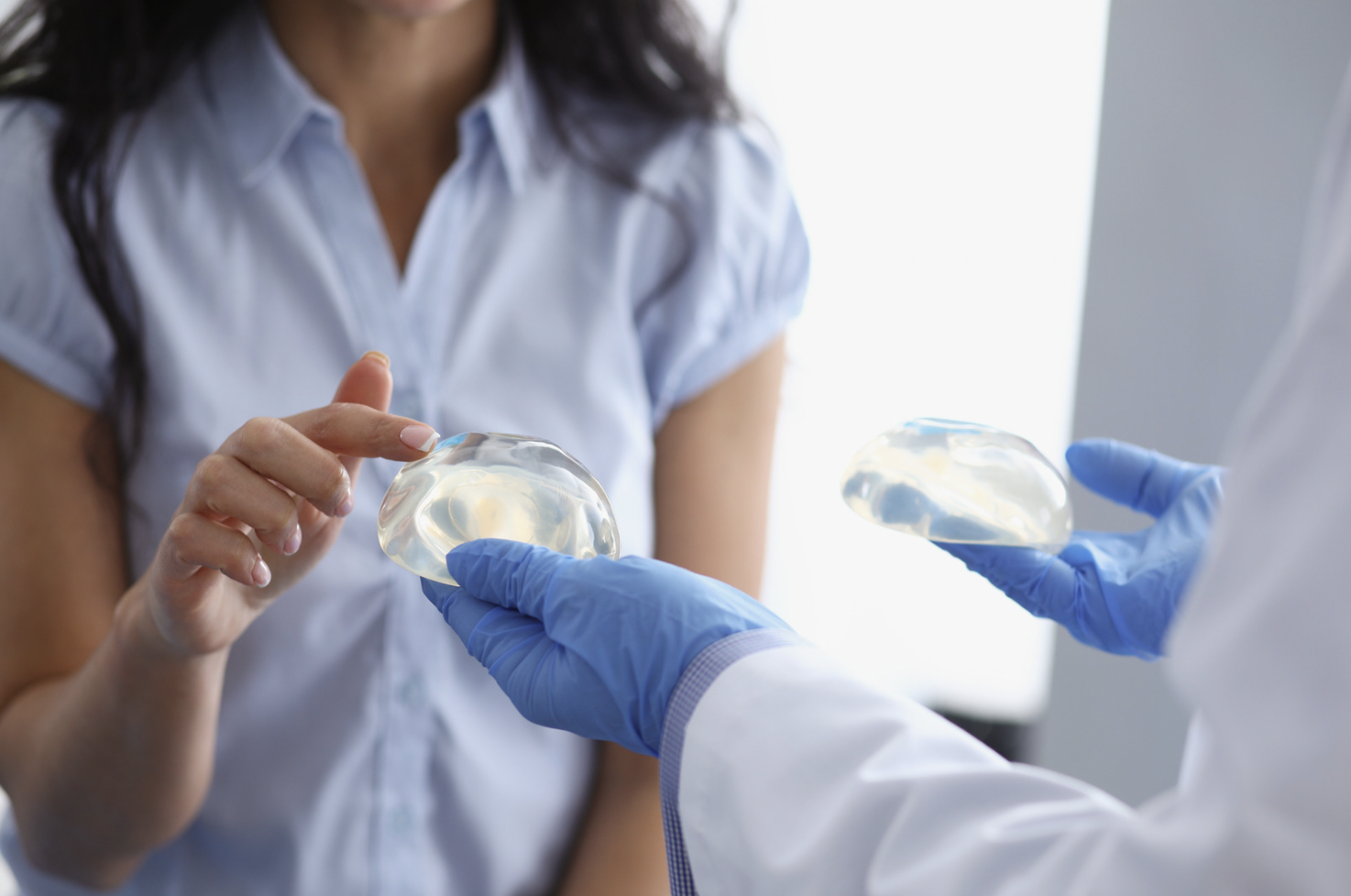 SALINE AND SILICONE BREAST IMPLANTS
When deciding to undergo breast augmentation, it is important to understand the different types of implants and procedure techniques available. The two main types of breast implants are saline and silicone. There is no significant difference in the complication risk for either type of implant, and similar breast shapes can be created with either type as well.
Breast Implant Types
Aside from the type of implant, there are diameters and projections, as well as risks from which to choose that must be individualized for each patient's anatomy, and we can provide special breast implant sizers to help determine what size implant looks and feels best for their breast augmentation.
About Silicone Implants
Silicone breast implants consist of a silicone rubber shell filled with a predetermined measurement of silicone gel, and includes a patch that covers the entry port of the implant.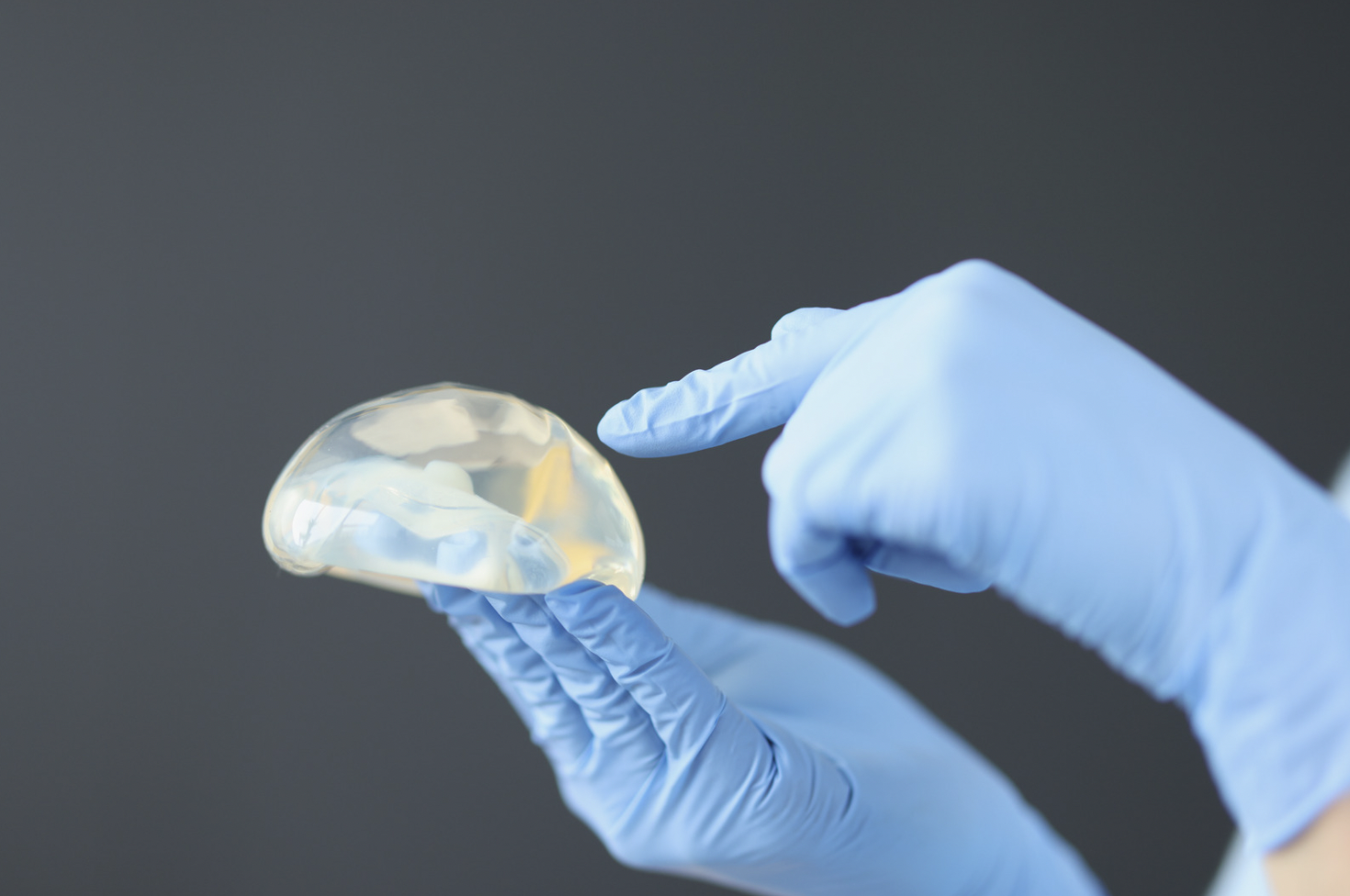 The silicone implants are available in several shapes, profiles, volumes, textures, thicknesses, and a selection of shell lumens from which to choose. Many surgeons feel that silicone implants have a more natural look and feel than saline implants because silicone gel has a texture that is similar to breast tissue.
In the event of a silicone implant rupture, the breast often looks and feels the same, because the silicone gel can leak into the areas around the breast without a visible difference. Replacing a ruptured silicone gel implant is more difficult than repairing a saline implant. Silicone implants also have a higher rate of deflation.
After a recent comprehensive evaluation of reports that silicone breast implants were responsible for connective tissue diseases, the Association of Silicone Breast Implants and the Institute of Medicine concluded that there is 'no definitive evidence linking breast implants to cancer, neurological diseases, neurological problems or other systemic diseases.' Silicone implants have become popular once again following this statement.
About Saline Implants
Saline breast implants are also made of a silicone rubber shell but are inflated to the desired size with sterile saline. Saline-filled implants are available in a fixed volume and adjustable volume implants, with most saline implants having a valve that is sealable by the surgeon.
A fixed volume implant is filled with the entire volume of saline at the time of implantation and an adjustable volume implant is filled intra-operatively and has the potential for further postoperative adjustment. If a saline implant ruptures, it deflates, and the results are almost immediately visible, whereas silicone implant ruptures are harder to detect.
Adjustable breast implants have been used for many years in post-cancer patients receiving implants for breast reconstruction surgery; although the same adjustment to the size of a saline implant fill or saline reduction is routine, there are decisions to make regarding what is best for the individual patient.
To learn more about different types of breast implants and which type is best for you, please contact us today and schedule your consultation for breast augmentation in the Bronx.
Thousands of Bronxites Trust Dermatology and Surgery Associates
Dermatology & Plastic Surgery Under One Roof
Learn More About Our
Dermatology Services
Learn More About Our
Plastic Surgery Services
By Dermatology and Surgery Associates | © 2022 All Rights Reserved. Design & Development by Goldman Marketing Group | Sitemap | Privacy Policy | The information available on this web site is provided for informational purposes only. This information is not intended to replace a medical consultation where a physician's judgment may advise you about specific disorders, conditions and or treatment options. We hope the information will be useful for you to become more educated about your health care decisions. If you are vision-impaired or have some other impairment covered by the Americans with Disabilities Act or a similar law, and you wish to discuss potential accommodations related to using this website, please contact us at 201.584.5253.