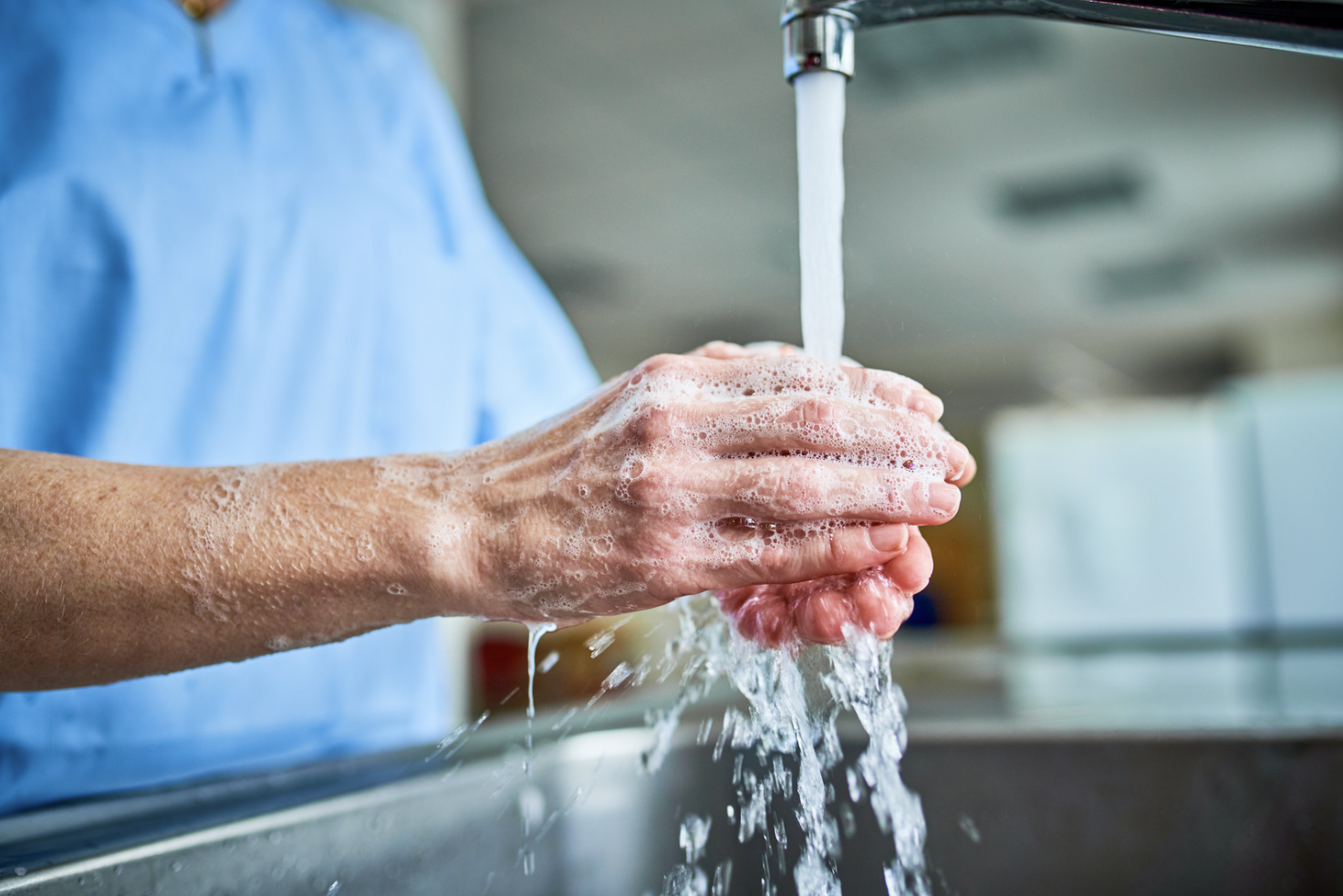 Protecting our patients from COVID-19 infections remains a top priority at Dermatology & Surgery Associates.
How We Protect Patients Against COVID-19
Keeping our patients and staff safe is a top priority at the Dermatology & Surgery Associates:
The staff rotates through the practice hourly to clean waiting rooms, exam rooms, countertops, and all surfaces throughout the office; this includes laptops, iPads, telephones, and elevator buttons.
We screen patients over the telephone and when they come into the office to determine if they are at high risk.
We ask if you are not feeling well, that you reschedule your appointment
It is important to protect yourself:
Wash your hands often with soap and water for at least 20 seconds
Cover your mouth and nose when coughing or sneezing in the fold of your elbow or with a tissue
Do not shake hands and try to keep distance between yourself and other people
It is best to avoid touching your face
Use hand sanitizer when available
Our office is currently open for regular business hours. To learn more about the Coronavirus you can go to the CDC website for the most up-to-date information.
Do not hesitate to contact us with questions or concerns.
Thousands of Bronxites Trust Dermatology and Surgery Associates & Bronx Plastic Surgery
Dermatology & Plastic Surgery Under One Roof
Learn More About Our
Dermatology Services
Learn More About Our
Plastic Surgery Services
Dermatology and Surgery Associates
815 Hutchinson River Parkway
Bronx, NY 10465
_________
Bronx Plastic Surgery
815 Hutchinson River Parkway Suite 793
Bronx, NY 10465
________________________________
Office Hours
Monday: 7:30 AM - 6:00 PM
Tuesday: 7:30 AM - 6:00 PM
Wednesday: 7:30 AM - 5:30 PM
Thursday: 7:30 AM - 6:00 PM
Friday: 7:30 AM - 5:00 PM
Saturday: 7:30 AM - 1:30 PM
Sunday: Closed
By Dermatology and Surgery Associates | © 2022 All Rights Reserved. Design & Development by Goldman Marketing Group | Sitemap | Privacy Policy | The information available on this web site is provided for informational purposes only. This information is not intended to replace a medical consultation where a physician's judgment may advise you about specific disorders, conditions and or treatment options. We hope the information will be useful for you to become more educated about your health care decisions. If you are vision-impaired or have some other impairment covered by the Americans with Disabilities Act or a similar law, and you wish to discuss potential accommodations related to using this website, please contact us at 201.584.5253.